Click here to view the complete 2012-2013 Orchestra London Season!

Preview of the upcoming 2012-2013 Red Hot Weekends Orchestra London season.
2012-2013 Red Hot Weekends Brochure.
Why subscribe?

Savings of up to 25% off single ticket price
Best possible seating
Exchange privileges
20% discount on single tickets
Other great offers

Already a subscriber?
BARENAKED LADIES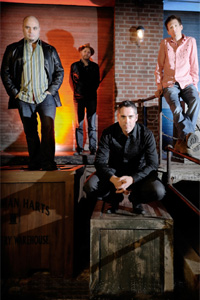 October 12 & 13, 2012

Multi-platinum album sales, Grammy nominees, multiple Juno winners . . . need we say more? The Barenaked Ladies make their Orchestra London debut at this not-to-be missed season opener. BNL pair their eclectic mix of folk and pop/rock with Orchestra London for an unforgettable night of red hot music.


CHANTAL KREVIAZUK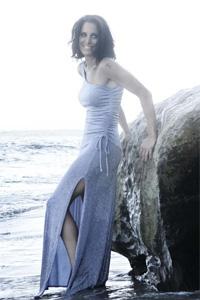 November 9 & 10, 2012

Two-time Juno Award winning, singer-songwriter and pianist, Chantal Kreviazuk, known for her hits Surrounded, Leaving on a Jet Plane, and Feels Like Home makes her Orchestra London debut! Alain Trudel conducts.
CHRISTMAS MEMORIES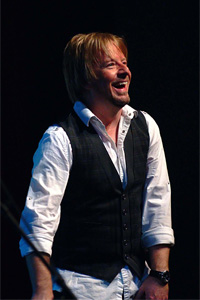 December 14 & 15, 2012

The magic of the season comes alive as Juno nominee Jim Witter and his amazing band ring in the holidays with Christmas favourites. The sights and sounds of the season will have you smiling and singing along at this seasonal show, perfect for families.
FEELING GROOVY: THE MUSIC OF SIMON & GARFUNKEL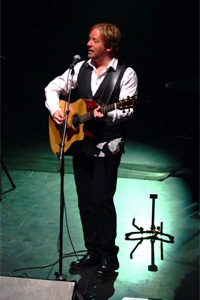 January 18 & 19, 2013

Juno-nominated piano man and songwriter Jim Witter and friends take the stage to pay tribute to the '60s and the rich music of Simon & Garfunkel. Let this incredible performance take you back to the golden age of music.
ALEX CUBA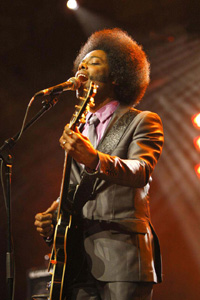 February 15 & 16, 2013

Grammy-nominated and Juno award-winning singer Alex Cuba takes centre stage alongside conductor David Martin and Orchestra London for an explosive evening of funk, rock, and samba. Known for his trademark sugarcane-sweet melodies, pop-soul hooks and rock chords, Cuba won the 2010 Best New Artist and was nominated for Best New Artist and was nominated for a 2011 Grammy Award in the Best Latin Pop Album category.
THE LONG & WINDING ROAD: THE MUSIC OF THE BEATLES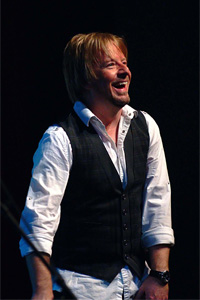 March 22 & 23, 2013

Orchestra London, Jim Witter and friends are your tour guides on this "Magical Mystery Tour" into the minds of the legendary creators behind the Beatles biggest hits, including Backbird, Hey Jude and Let It Be. Enjoy the ride!
Jim Witter - A Long and Winding Road
THE PIANO MEN: THE MUSIC OF ELTON JOHN & BILLY JOEL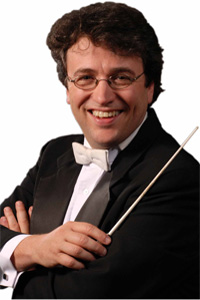 April 19 & 20, 2013

Join Maestro Alain Trudel, Orchestra London and Jim Witter at the grand piano for a musical journey through the 70's at this memorable salute to two of the most popular contemporary songwriters.
Check out Jim Witter and his band performing The Piano Men!
---