SUPPORT »
Be a Sponsor
Corporate Sponsors
Orchestra London would like to thank our generous corporate sponsors and donors, who through their financial support make Orchestra London possible.
Please contact Holly Doty, Corporate Relationships at (519) 636-7707 or [email protected]
Sponsors
Media Sponsors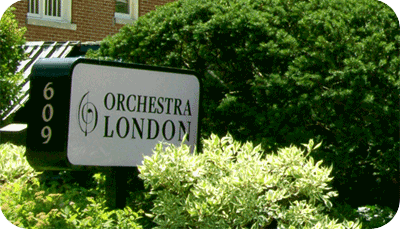 Our Audience, Your Market
Partner with Orchestra London and align your company with a first-class orchestra, which attracts a diverse and sophisticated audience.
Each year, more than 40,000 patrons attend Orchestra London concerts at Centennial Hall, St. Paul's Cathedral, Best Western Lamplighter Inn, and other venues. Each year,, more than 8,000 school local school children participate in our education program.
Advertising Benefits Orchestra London's sponsors are recognized in all publicity, advertising and promotional activities associated with their sponsorship.
Your company logo may appear in the following media:
Orchestra London Season Brochure
Orchestra London House Program
Orchestra London website
Lobby Signage
On-curtain projections
In-hall banners
Pre-concert announcements from the stage
Your company logo may appear in the following publications:
The London Free Press
The Londoner
London Citylife Magazine
Artscape Magazine
Your company logo may appear in the Orchestra London publications:
Performance Press Release
Orchestra London's eNewsletter
Orchestra London's newsletter, Take Note
House Program Sponsor Listings
Community Benefits
As an Orchestra London sponsor, your company will:
Establish an association with one of London's premiere arts organization
Raise its community profile
Be viewed as a philanthropic organization
Become part of the driving force to make London a Creative City
Help ensure that live classical music remains accessible to all members of the London community.
Sponsorship Opportunities
Sponsorship opportunities include:
Performance Sponsorship - for an individual performance or group of performances
Series Sponsor - for Pops and Cushion Concerts Series
For more information, please contact the Orchestra London Administrative Office at (519) 679-8558.