Orchestra London 2012 Fall Rummage Sale
October 18 - 27, 2012
10:00 am to 4:00 pm (closed Sundays)
*NEW LOCATION*
SE corner of Wellington and Grey St.
(in the former Wellington Street United Church)
Buses #1 and # 13 stop at Grey St. corner
Buses on Horton & Wellington: N/S 1, 13; E/W 3, 26
2 Hour free parking both sides of Grey St. (one way heading west) and in church parking lot
Come Shop For:

New or Gently Used Men's, Women's and Children's Clothing   Accessories; Pictures & Frames, Gardening; Electronic Equipment; Linens; Toys and Puzzles; Housewares, Flea Market; Treasures; Jewellery; Footwear; Music and Books, Small Items of Furniture
Donations gratefully accepted October 11-24. If you require a pickup, please call 519-645-2350
Volunteer Committee Orchestra London thanks Dave Russell for his generous support.
Orchestra London Volunteer Committee
About Volunteer Committee Orchestra London
Orchestra London has over 300 volunteers working on a variety of projects, including as members of our Volunteer Committee. The Orchestra London Volunteer Committee is an indispensable part of our organization. Founded in 1951, they have a membership in excess of 120 dedicated men and women. The Volunteer Committee provides financial and social support for the Orchestra, with an annual contribution to the Orchestra of over $50,000. Our volunteers attend concerts regularly and are an integral part of the Orchestra London team.
In addition to our regular volunteers, Orchestra London actively encourages the youth of our community to consider volunteering with our organization as a means of fulfilling their volunteer requirements. We have been delighted with the response and commitments that we have received from the students.
For more information about Volunteering, please contact Terri Anne Moses  at 519-679-8558 ext. 241 or email [email protected]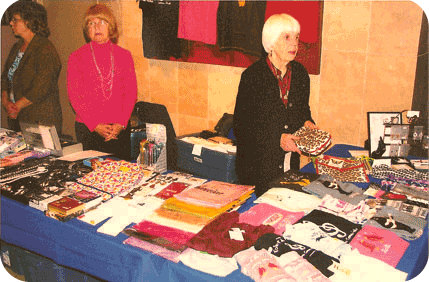 Above: Orchestra London Volunteer Committee Past Presidents
Volunteer Usher Teams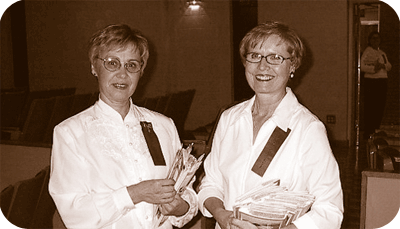 Orchestra London is very grateful to each individual volunteer usher for their ongoing dedication to this organization. We owe many thanks to the tireless efforts of these teams. There are approximately 150 ushers that dedicate their time to making our customers feel settled and comfortable. Our ushers are an integral part of the performing arts experience - without them, our performances wouldn't be possible.
For more information about Volunteer Ushering, please contact Terri Anne Moses at (519) 679-8558 ext 241 or email This e-mail address is being protected from spambots. You need JavaScript enabled to view it
Bev Petch Volunteer of the Year Award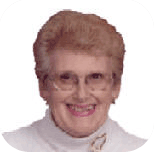 The Bev Petch Volunteer Award is a tribute to the many dedicated, tireless and unwavering volunteers who have helped to sustain and grow Orchestra London over the last 50 years. Volunteers are the cornerstone of the Orchestra's success fulfilling may critical roles.
Bev Petch was a model of excellence in volunteerism… She served almost a decade on the Orchestra's Board of Directors and supported several committees, task forces and projects to advance the organization in fundraising, audience development and artistically.
The award was inaugurated in 2006, coincident with Bev's retirement from the Board of Directors. The co- recipients of this year's award are Olive Christie and Liz Etherington.
Past Recipients
2006: Sharon Latta & Eva Keddy
2007: Laurel Cunningham
2008: Margaret and John Hewitt
2009: Elizabeth Kymlicka
2010: Co-recipients: Olive Christie & Liz Etherington